Services
Construction Management
At ICAN we facilitate the overall planning, coordination and execution of projects from preconstruction to close-out. ICAN is aimed at exceeding our client's expectations in order to create a functional and financially viable project.  Our Construction Management team is composed of five sectors.  Commercial, Heavy Civil, Industrial, Environmental and Residential.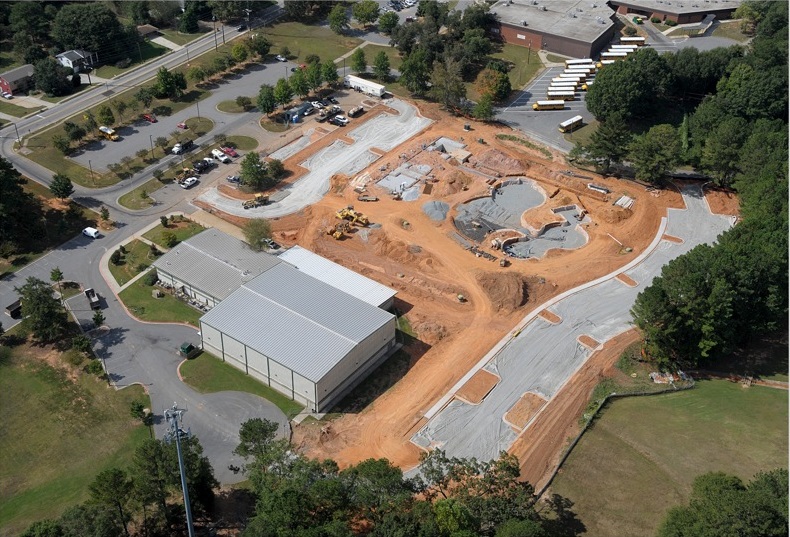 Parks and Recreation
Parks and Recreation work proves to be one of ICAN's core strengths. Parks and Recreation intrinsic environmental, aesthetic and recreational benefits to the cities.  They also are a source of positive economic benefits.  They enhance property values, increase municipal revenue, brings in home buyers and workers, and build stronger families.  Parks and Recreation is a good financial investment as well as a sound investment in our children.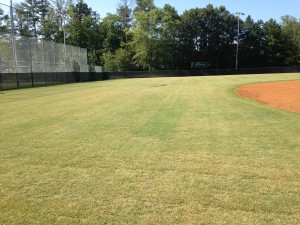 Infrastructure
Infrastructure improvements involves the installations of services underground that are necessary for the function ability of all communities and cities, and usually consist of features that most cannot see. Essential infrastructure, such as roads, schools, houses, and even parks are investments in infrastructure development that are necessary for a functioning community as well as aging facilities that are deteriorating.  Our projects at ICAN consist of the construction of roads and infrastructure to provide water, drainage, sewer networks, irrigation, roads, street lights, parking, pedestrian paths, athletic fields and landscape features.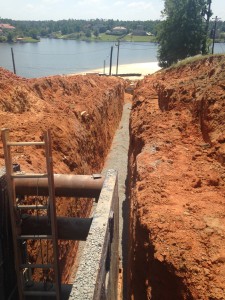 Trails, StreetScapes and Pedestrian Enhancements
While creating healthier, happier, and longer lifestyles pedestrian trails have become a necessity for community constituents. While health and wellness proves to be the greatest benefit of these programs, there underlies a multitude of other benefits. Pedestrian trails provide connectivity to schools, businesses, shopping, entertainment, and an economical way to exercise. However while protecting the health of the community, trails also provide a way of protecting the environment. Through pedestrian trail enhancements, green-spaces are created, preservation of land in urban environments where development continues to deplete natural resources, while minimizing impacts to our environment. ICAN is well versed in the design and construction of pedestrian trail systems, and will continue to make communities better places to live by creating open spaces and connectivity.
 
Civil Engineering & Land Development
A Civil Engineer is a person who practices the art of planning, designing, constructing, maintaining, and operating infrastructures while protecting the public and environmental health, as well as improving existing infrastructures that have been neglected.
At ICAN our Customers trust us to develop any size project. This means identifying and developing the best scheme for the local marketplace, whilst satisfying the local planning process. These improvements aim to align with best design practice, political sensitivities, and the inevitable social requirements of a project, with the an objective of increasing land values and profit margins on behalf of the landowner or developer. Development Analysis Helps ICAN add significantly to the value of land and development and minimize our cost on Projects saving you the land owner crucial time and Money.

Design Build
While the Design Build process has not been a traditional approach to project construction, it continues to spark the attention of community leaders. Using this approach allows for the owners, designers, and the general contractor to take a collaborative approach, implementing cost savings as well as reducing construction schedule.

Stream Restoration and Lake Dredging
With the sustainability of our rivers, streams and reservoirs being a crucial ingredient to the success of viable communities and cities, at ICAN enhancing such valuable water source through streams and (lake) dredging projects is an enjoyable part of our business.
On-Call Maintenance & Repairs
As ICAN continues to demonstrate their capability to construct projects with a high level of excellence and integrity, they continue to grow trusting and committed relationships with owners alike.  Currently ICAN serves as an On-Call provider with Cobb County DOT, City of Marietta and Cobb County Parks and Recreation.